History
Urk has had its own fish auction since 1905. It was even the first "Fish Auction" of the Zuiderzee, although it was a very marginal event. The Urk fish trade flourished and consisted of small companies, for example in 1925 the company Bakker and Gerssen was founded, which had its premises next to the fish auction on the Westhavenkade, this company can be considered the forefather of Urk-Export.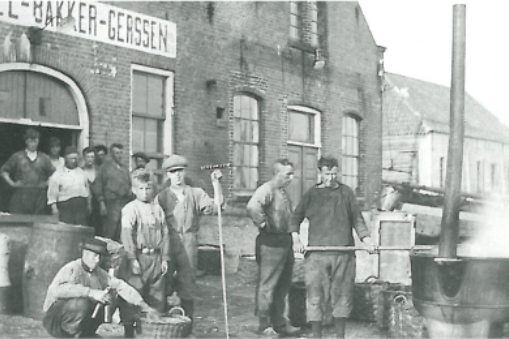 1937
In 1937 arrived in Urk one Lucas Schrijver, Kamper by birth, who went to work at Bakkerf and Gerssen. Lucas, who was soon nicknamed Juun on Urk also caught occasional glimpses of firmman Jacob Bakker's daughter, Iske, and it was mutual. It resulted in marriage on Nov. 2, 1939. From this marriage, 2 sons and a daughter were born. Johannes Pieter on Nov. 20, 1940, Jacob on Nov. 4, 1944 and Pietje on June 16, 1951. And with those 2 sons, at the same time, the foundation was laid for the birth of the later URK-EXPORT.
1963
With the emergence of beam trawling and the motorization of the fleet, the Urk North Sea fleet experienced great growth. In 1962, the Urk North Sea fishermen decided to auction the fish at the Urk fish auction. As a result, a number of fish traders, including Lucas Schrijver, founded UVEC (Urker Vis Export Combinatie) in 1963. Soon the name was changed to Urk-Export and the difficult task of marketing the fish in Europe arose.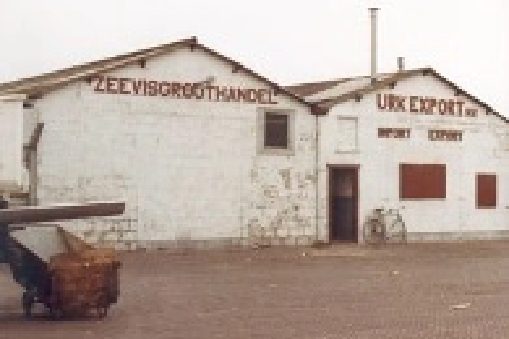 1963
Since the establishment of Urk-Export in 1963, in addition to trading in fresh fish, Urk-Export was also involved in the development of a market for plaice fillets. It began by giving small packets of plaice fillets free of charge to truck drivers, who were given the request to hand them out to people on the shop floor in France. This is how those people were introduced to this new product: boneless, easy to prepare and delicious in taste. With this development, the customer base continued to expand, and soon trucks were driving back and forth between Urk and France almost daily. In addition to the French fish market, other European markets such as Italy were also entered. This led to several expansions and relocations of Urk-Export over the years. Pictured is the first building, located on Klifweg across from the fish auction and later Cooperative. In addition to the U.V.A.A.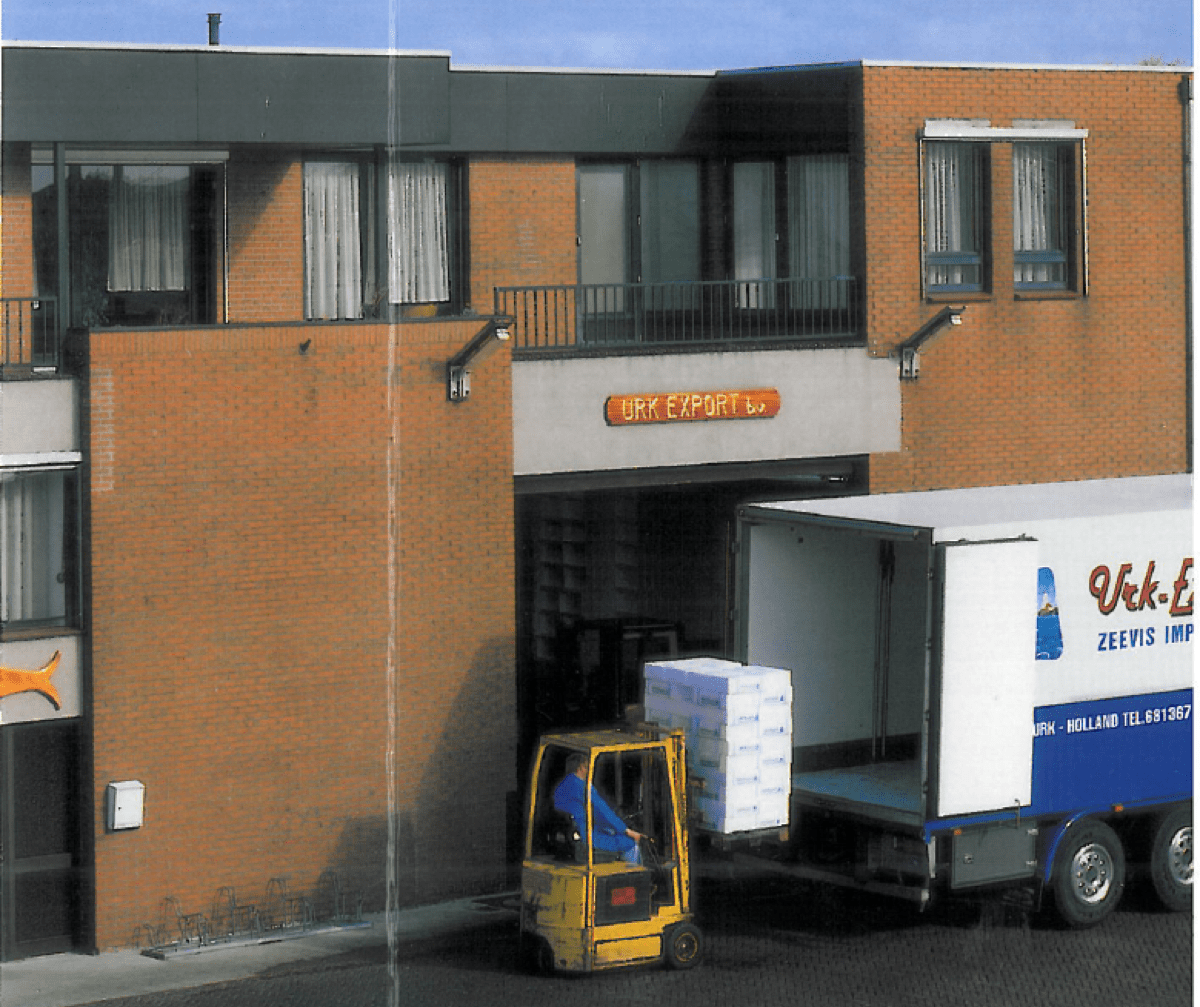 1978
To make way for new construction at the time, the old building was demolished. As a result, construction began on the cliff quay in 1978 with three attached fish processing plants with upstairs housing.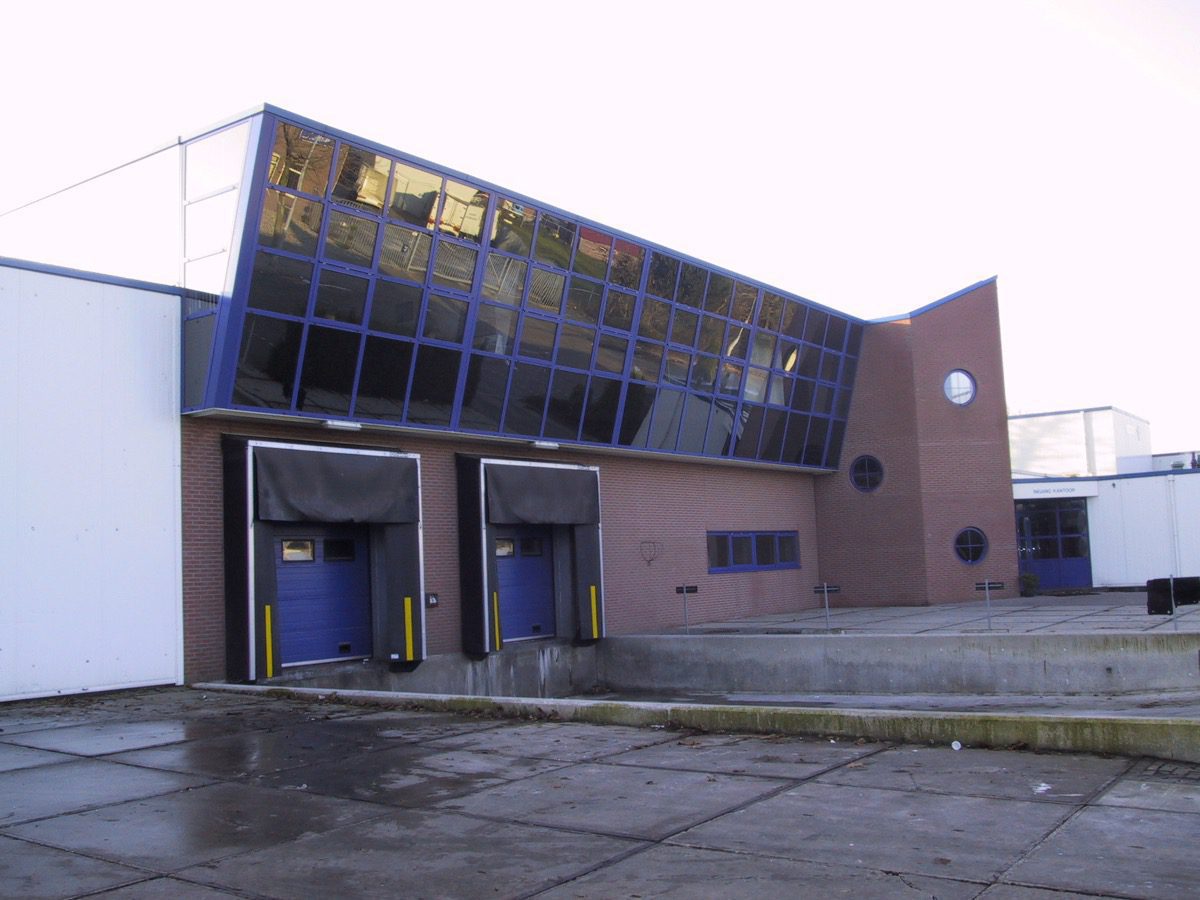 1998
In order to be able to meet the increasingly stringent requirements of hygiene, it was decided to build a new building; since there were already two branches in the industrial area, it was decided (after a thorough renovation) to center all activities there. To this day, this is the location of Urk-Export.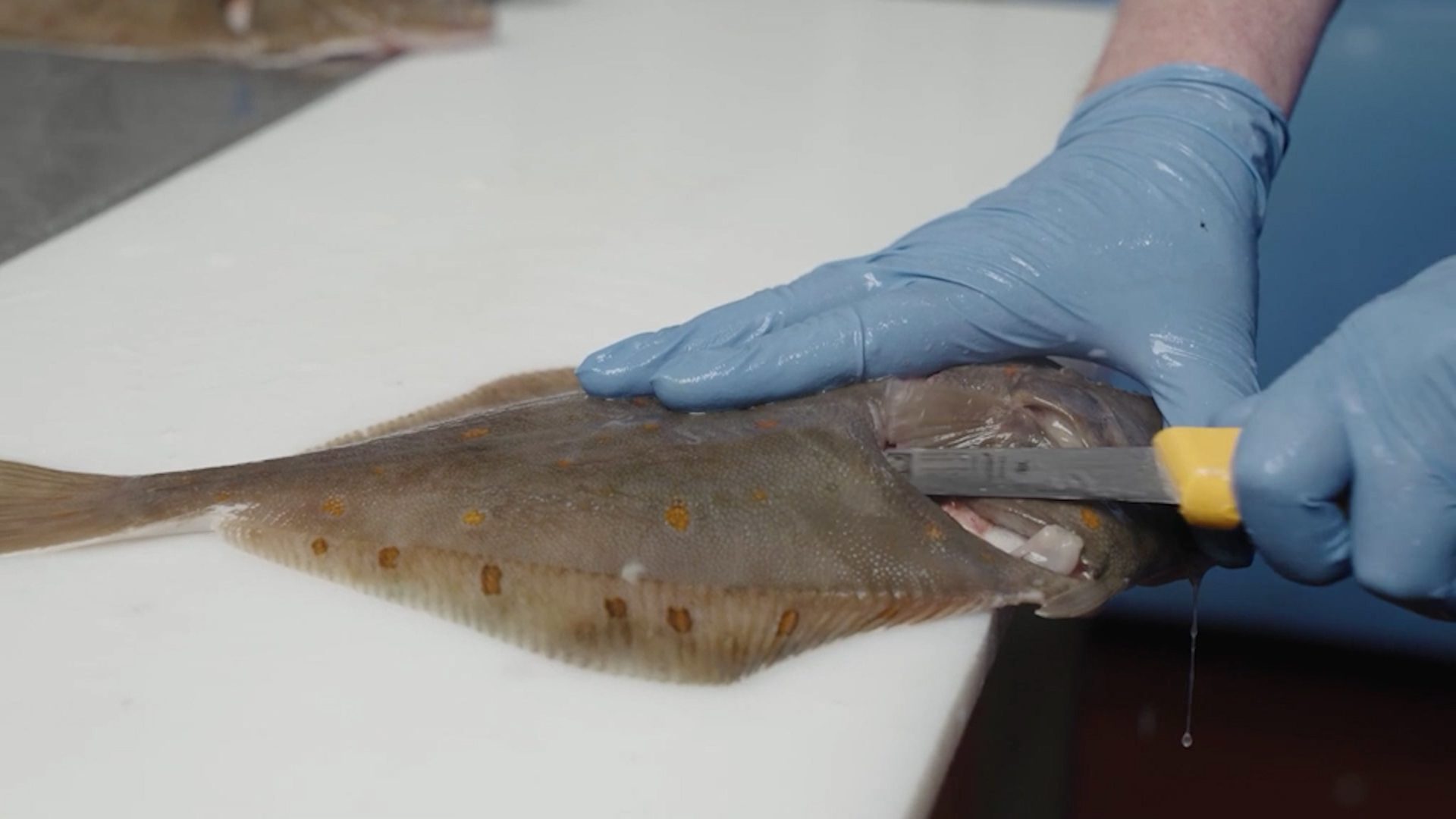 2013
Since 1963 Urk-Export has been involved in the development of a market for plaice fillet, this market has grown over the years. Filleting of plaice and other flatfish was mainly done by hand. In 2013, Urk-Export decided to automate this process and a filleting machine was purchased. In 2016, this process was further expanded to include a second filleting machine. Urk-Export always stands for quality, to offer that guarantee the company has the processes in its own hands.
2020 – 2022
In 2020, Urk-Export expanded grandly with a new packing hall and a modern salmon filleting machine. This expansion greatly increased Urk-Export's production capacity. This eventually led to the need to increase the cold storage space, this was realized in 2022 with a new cold store.